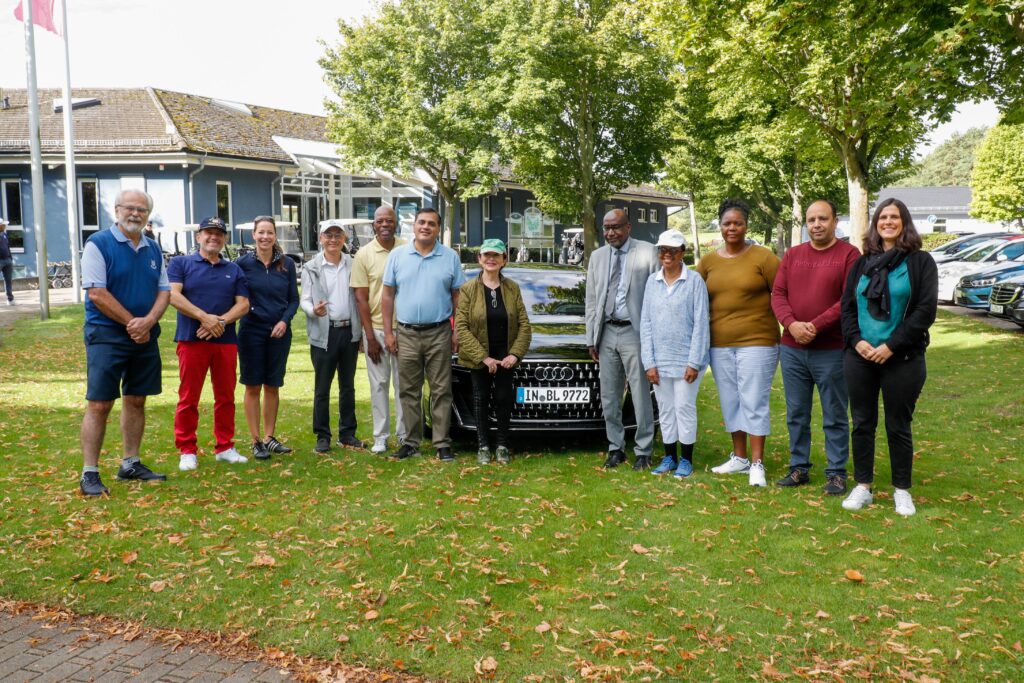 On September 10, the traditional Ambassadors Golf Cup took place on the golf course of the Märkischer Golfclub Potsdam in Phöben. For the 19th time Dr. h.c. Mania Feilcke-Dierck, President of the Ambassadors Club e.V., invited to this extraordinary event.
Many ambassadors from all over the world followed the invitation and played the entire Saturday for the treasured cup from Lalique. Among the ambassadors there were also some newcomers to the sport. They had the possibility to join the beginners course and learn the basics of golf. In the evening, the award ceremony followed by a raffle took place during the dinner.
This year the Ambassadors Golf Cup was again supported by multiple partners: AUDI AG, Volkswagen AG, SANA Hospital Group, Deutsche Post DHL Group, DesignerOutlet Berlin, AA Gin Berlin, LifeStyle Drinks and Märkischer Golfclub Potsdam e.V.
In this year the South African ambassador H.E. Phumelele Stone Sizani won the challenge cup for the second time after 2018. Until the next golf tournament starts in September 2023, the trophy will be displayed at the South African Embassy. 
Text: David Schmal
Fotos: Agentur Baganz, David Schmal