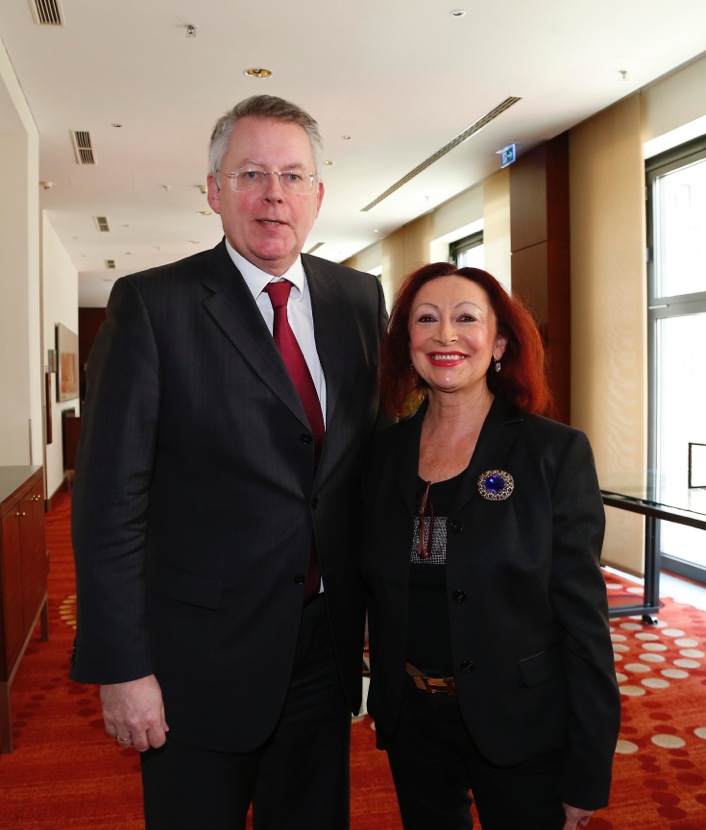 In March, the director of Deutsche Welle was a guest at the monthly luncheon of the Ambassadors Club. The club president, Mania Feilcke-Dierck, was pleased to welcome more than 30 ambassadors who attended the luncheon at the Mariott Hotel Berlin.
Peter Limbourg took over the management of Deutsche Welle in October last year. Deutsche Welle is worldwide appreciated for its diverse program. Like his predecessors Limbourg came to the Ambassadors Club to inform the ambassadors from around the world about the new strategic direction on Deutsche Welle.
He made clear that, in spite of necessary savings in some areas, the commitment to human rights and freedom of the press will continue to play an important role at Deutsche Welle.
Pictures: Agentur Baganz