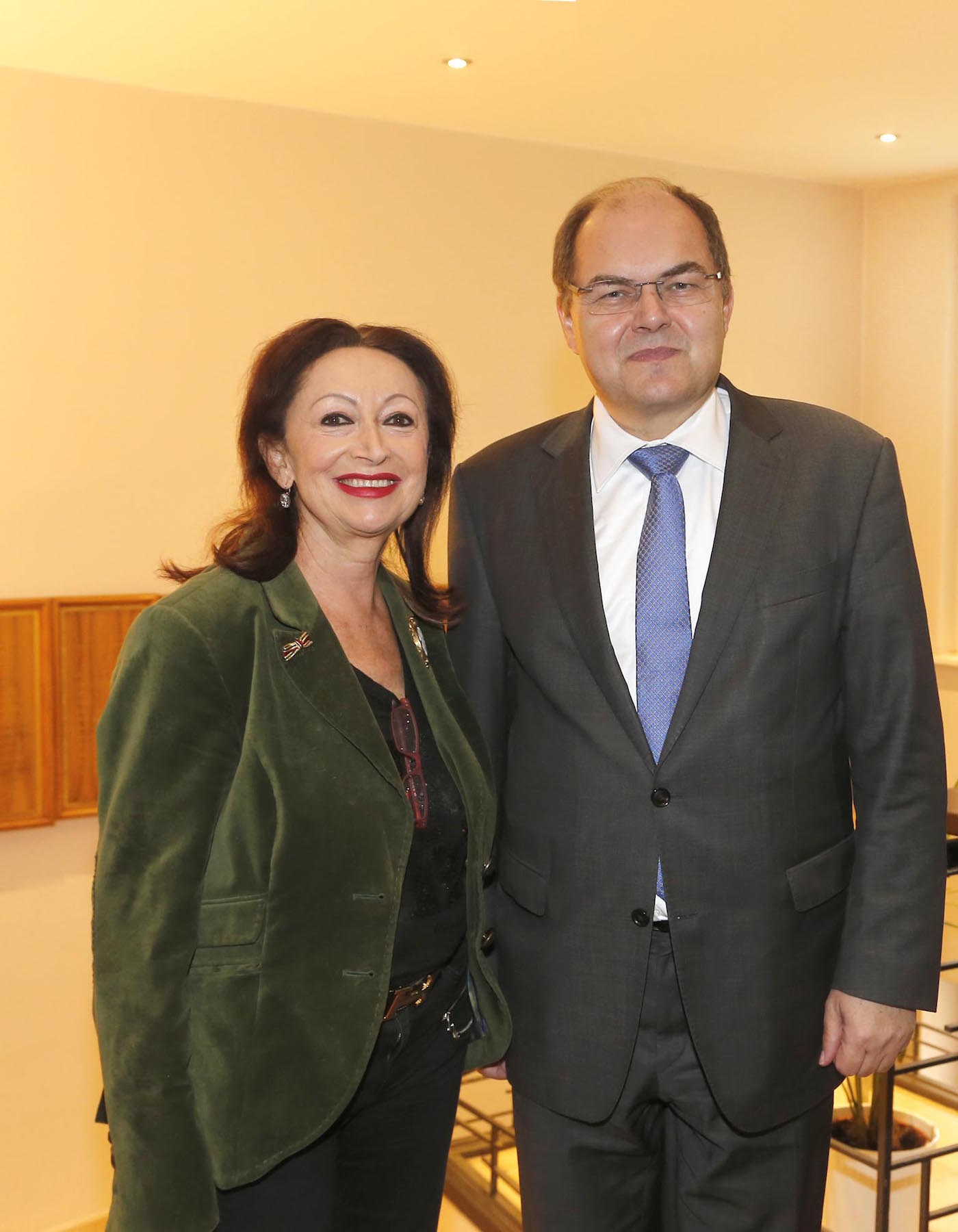 On Tuesday, October 13th, the Ambassadors Club hosted its next Jour fixe. This time the Club was a guest in the renowned tennis club 1899 Blau-Weiss. President Mania Feilcke-Dierck was pleased to host as guest speaker the Federal Minister for Food and Agriculture, Christian Schmidt.
Some 30 ambassadors have accepted the invitation. Minister Schmidt said in his speech about why we need a decade of food from 2016. The new development goals of the United Nations General Assembly are very demanding. By 2030, poverty, hunger and all forms of non-balanced nutrition shall be eliminated from this world.
It is simply no longer sufficient to get people just somehow not starving. The goal must be that all people have all year round access to nutritious and sufficient food. Minister Schmidt praised explicitly the engagement of a few so-called developing countries.
The key to achieving these goals is the improvement of agriculture and a move towards sustainable agriculture. This includes a minimized negative impact of agriculture, for example, on the environment and health-safety, the sustainable use of scarce resources and the reduction of food and nutrient losses from farm to fork.
Text: Martin Hoeck
Photos: Agentur Baganz