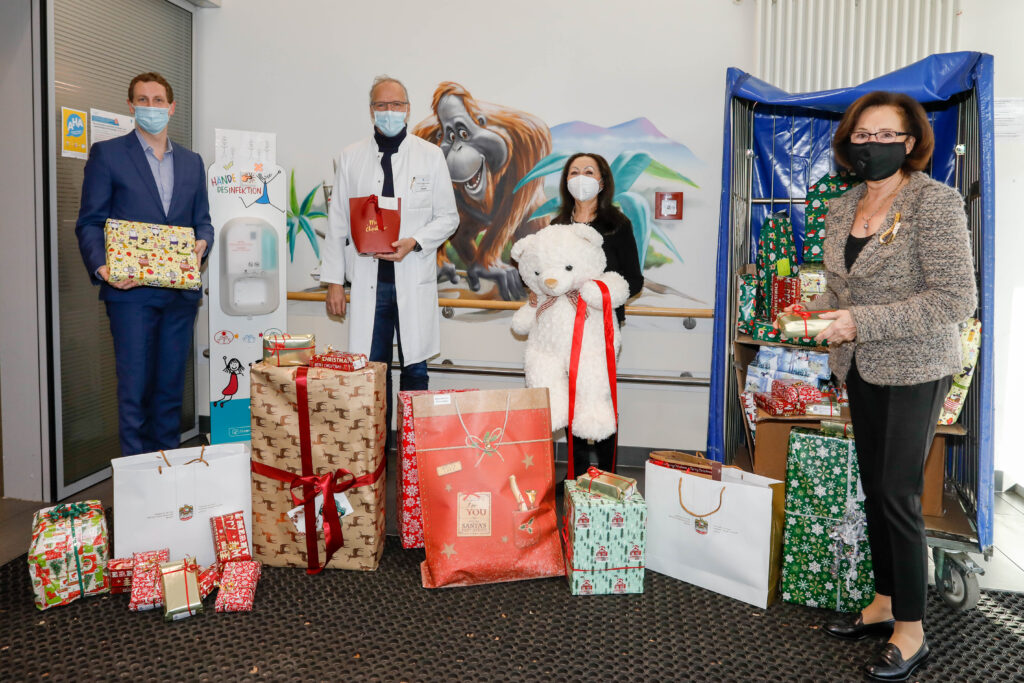 Unfortunately, the Ambassadors Club had to cancel its traditional charity event called "Angel Tree" this year due to the corona pandemic. The president of the club, Dr. h.c. Mania Feilcke-Dierck, however, insisted on collecting gifts for sick children who had to stay at the SANA clinic in Berlin-Lichtenberg over Christmas. And many ambassadors and partners of the Ambassadors Club participated this year.
"The children are already badly affected by the pandemic and shouldn't have to forego their gifts because of a canceled event." Volker Stephan, chief physician of the children's and youth clinic and medical director of the SANA clinic.
This year, Federal Minister for Family Affairs, Senior Citizens, Women and Youth, H.E. Mrs. Franziska Giffey took over the patronage.
Text: Martin Hoeck
Photos: Agentur Baganz