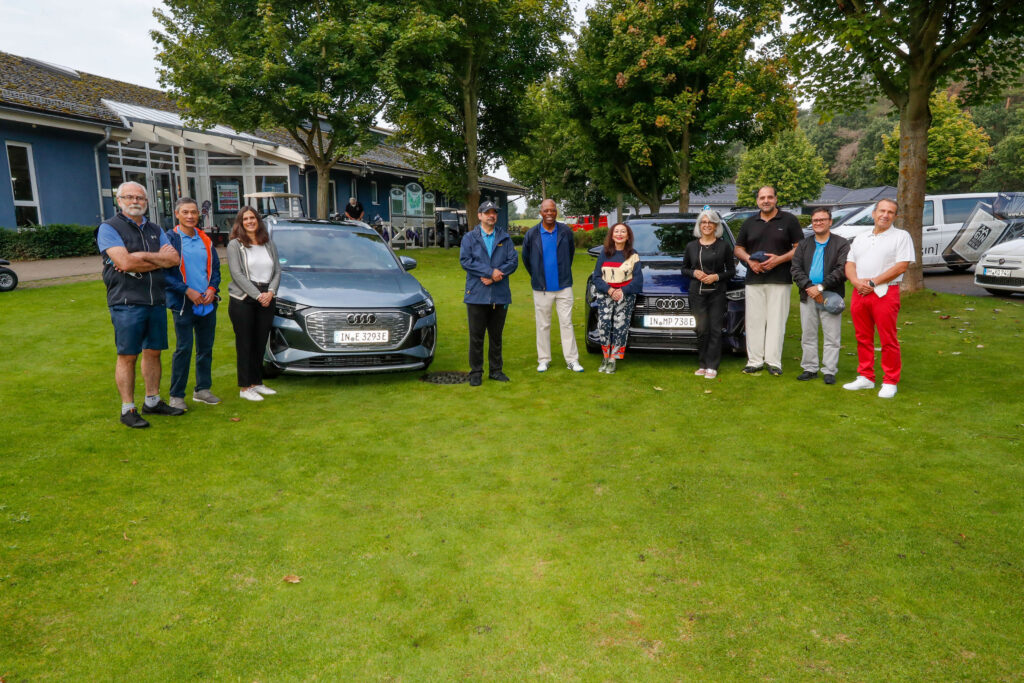 Since the 2019 cup had not been taken place due to Corona situation, the traditional Ambassadors Golf Cup could again take place on September 11th at the golf court of Märkischer Golfclub Potsdam in Phöben.
For the 18th time, Dr. h.c. Mania Feilcke-Dierck, President of the Ambassadors Club, invited to this extraordinary event. It was also the first face-to-face event in a year.
Again, many ambassadors from all over the world accepted the invitation and played for the cup from Lalique, tried their skills in the trial course and enjoyed dinner with awards ceremony and subsequent raffle.
The Ambassadors Golf Cup was only possible this year thanks to the generous support of many partners: AUDI AG, Volkswagen AG, SANA Hospital Group, DHL, DesignerOutlet Berlin, AA Gin Berlin, Weindimensional, LifeStyle Drinks and Märkischer Golfclub Potsdam e.V.
This year's winner of the challenge cup was again the ambassador from Iran, H.E. Mahmoud Farazandeh. This beautiful trophy will therefore continue to be seen in his embassy or residence.
Text: Martin Hoeck
Photos: Agentur Baganz