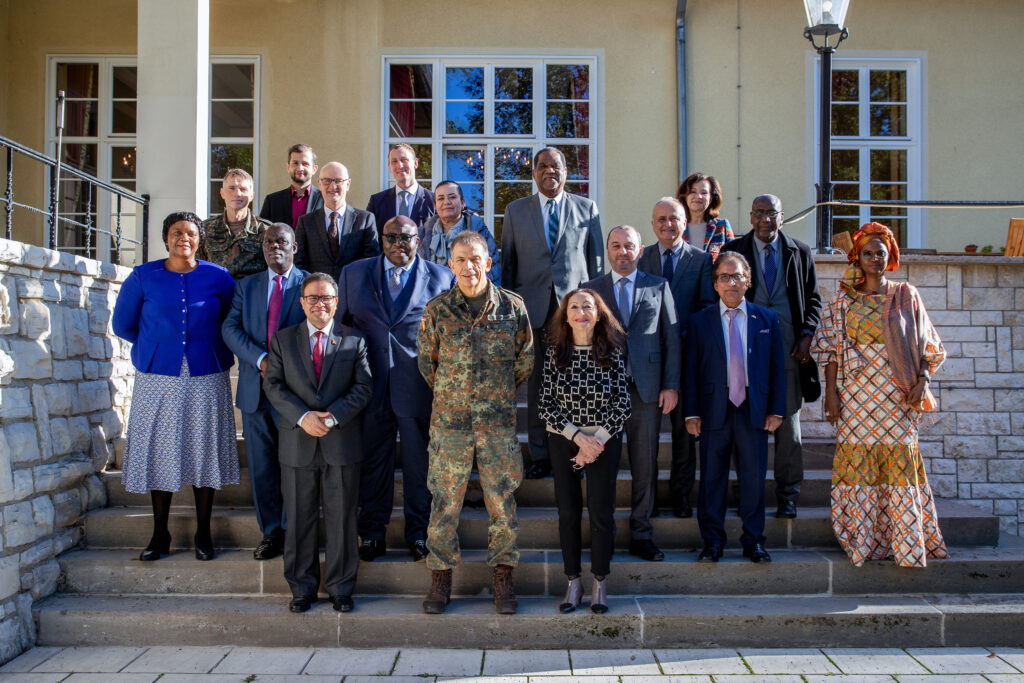 At the beginning of October, the president of the Ambassadors Club Dr. h.c. Mania Feilcke-Dierck invited the ambassadors to a special briefing session.

Together with the Chief of Staff of the Bundeswehr Joint Forces Operations Command, Brigadier General Burkhard Kollmann, 15 Excellencies from all over the world were welcomed by the President in Schwielowsee near Potsdam.

At the beginning, the ambassadors had a talk with Brigadier General Kollmann about the general and current tasks of the German Armed Forces. Afterwards, they got an overview of the tasks of the command as well as past and current foreign missions of the Bundeswehr in an informative and very interesting lecture. The excellencies took the opportunity to ask questions.

Finally, the group visited "The Grove of Remembrance", a memorial place which honors the soldiers who died in foreign missions.
Text: David Schmal
Fotos: David Schmal und PIZ/EinsFüKdoBw