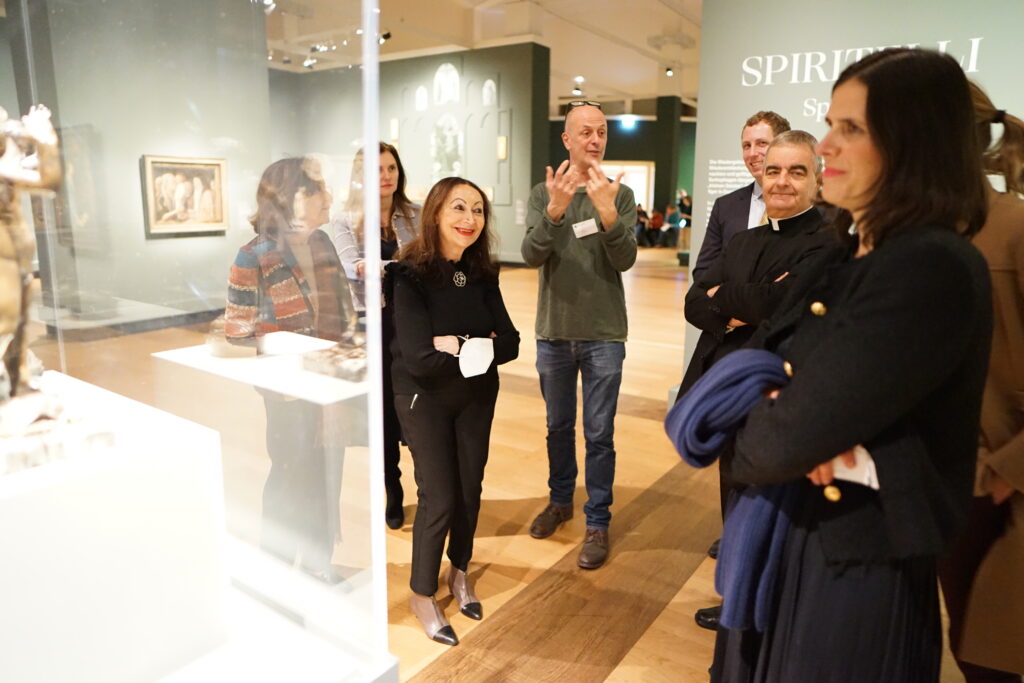 On November 15, the president of the Ambassadors Club, Dr. h.c. Mania Feilcke-Dierck invited the ambassadors to visit the art exhibition "Donatello. Inventor of the Renaissance" in the Gemäldegalerie Berlin. More than 20 excellencies from all over the world followed the invitation.
After a short welcome by the president Dr. h.c. Mania Feilcke-Dierck and by the director of the Gemäldegalerie Dr. Dagmar Hirschfelder, the ambassadors were split into two groups. Dr. Engelguided one group in German and Christine Seidel, curator of the Berlin exhibition, guided the other group through the Gemäldegalerie in English.

In the one and a half hours, the excellencies were given an insight into the history and ideas of various works by Donatello and were able to ask their questions to these experts. 

text and photos: David Schmal