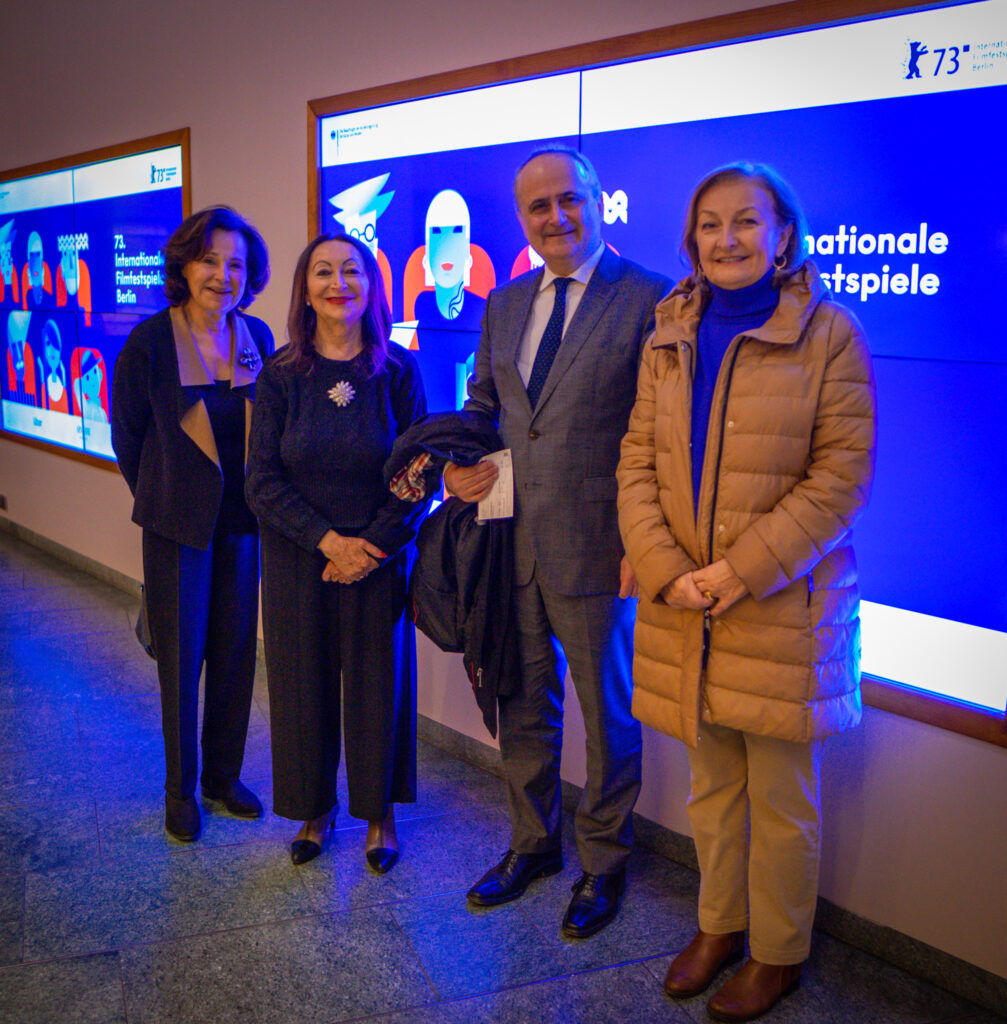 One of the cultural highlights of the German capital is the Berlinale. For the 73rd edition of the International Film Festival, the President of the Ambassadors Club, Dr. h.c. Mania Feilcke-Dierck invited the ambassadors to the red carpet at Potsdamer Platz. Numerous excellencies from all over the world followed the invitation and were looking forward to one of three exciting film evenings in the Berlinale Filmpalast.
The ambassadors were excited about the following three premieres: the German-Italian-French film "Ingeborg Bachmann – Journey into the Desert", the French film "Le grand chariot – The Plough" and the German film "Afire".
Overall, 287 films, 19 of them competed for the Golden and Silver Bears, were presented in 10 days. The ambassadors were glad to see an award-winning film, because the German film "Afire" by Christian Pätzold was honored with the Silver Bear Grand Jury Prize.
The claim of the club to bring ambassadors from all over the world with cultural events together was once again achieved with the 73rd Berlinale.
Text: David Schmal