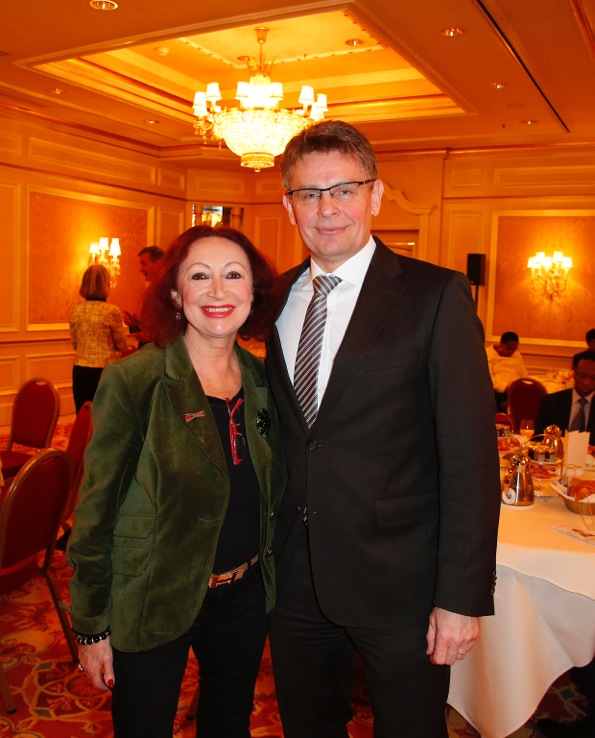 Guest at the "Jour Fixe" of the Ambassadors Club in January was the Chief of the Berlin Police Department, Klaus Kandt. President Mania Feilcke-Dierck was pleased with more than 30 ambassadors, who came to the Hotel Regent to follow the lecture on the challenges of a capital police.
At the beginning Mr. Kandt talked about the most important areas for public security, such as theft and in particular car theft and pickpocketing. He said that a focus is in the area of prevention. Therefore, the Berlin police work increasingly together with families, young people and schools to support individual security precaution.
In dialogue with the ambassadors from around the world, many other issues were beyond the language, including the prosecution of trafficking and potential terrorist threats. The diplomats said that they feel very safe in Berlin and thanked Mr. Kandt for the commitment of the police to protect them.
Pictures: Agentur Baganz