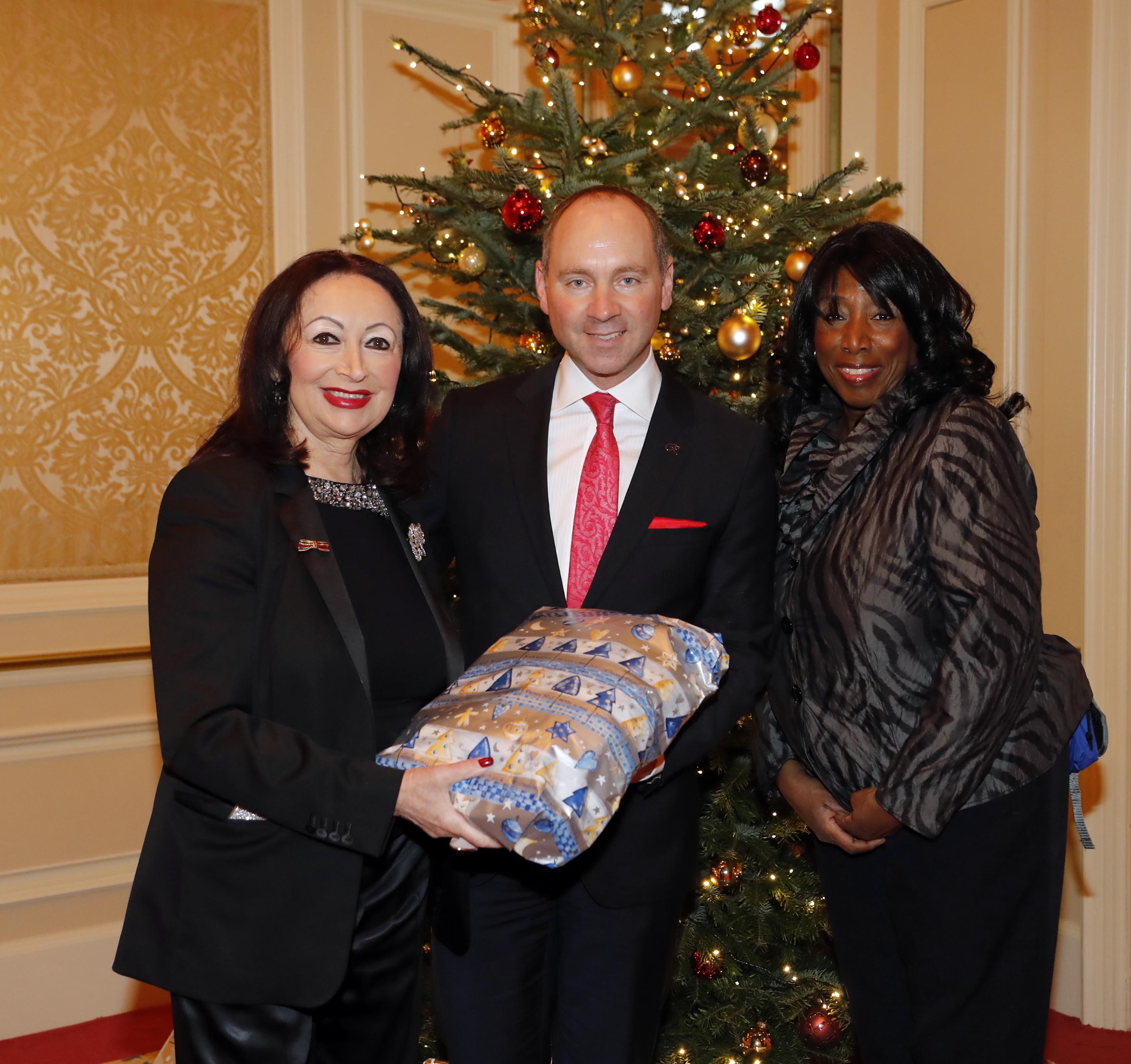 On December 7th, the Ambassadors Club invited guests to the annual "Angel Tree" charity event at Hotel Regent. This year, the event was under the patronage of Prof. Dr. Maria Böhmer MP, Minister of State at the Federal Foreign Office.
The Minister of State, unfortunately, could not be present in person and was represented by Ms, a former German ambassador to Azerbaijan and now Director for Research and Academic Relations Policy and Cultural Relations Policy at the German Foreign Office.
There were more than 30 ambassadors from all over the world, as well as guests from politics, business and society, among the festively decorated Christmas tree in the Salon Gontard of the Regent Hotel at Gendarmenmarkt. This year the children of the Kinderklinik (children's hospital) of the Charité receive the Christmas present on the campus of the Virchow Clinic in Berlin.
The President of the Ambassadors Club, Mania Feilcke-Dierck, was delighted to welcome about 120 invited guests, including Manfred Kockmann from AUDI AG and Jörg Woltmann from KPM. Afterwards, all guests were singing German and English Christmas and Adventslieder to the melodies of the pianist Donna Brown.
Two days later, Mania Feilcke-Dierck and Prof. Dr. Uwe Reuter of the Charité handed over the gifts to the children in the children's hospital with the support of Cecilia de Mertens.
Text: Martin Hoeck
Photos: Agentur Baganz